Features
Results in seconds
No X-ray radiation
KT-100S "How To" videos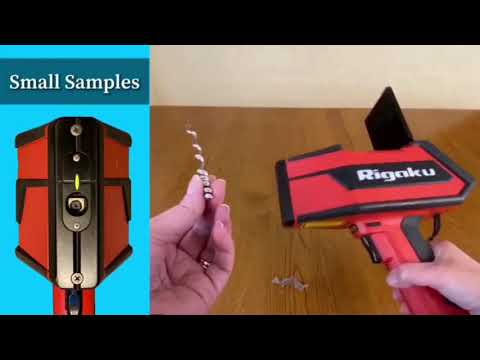 Virtual Demo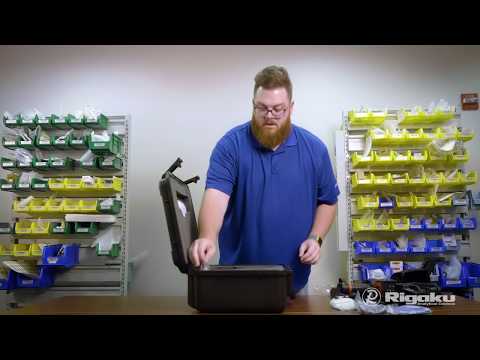 Unboxing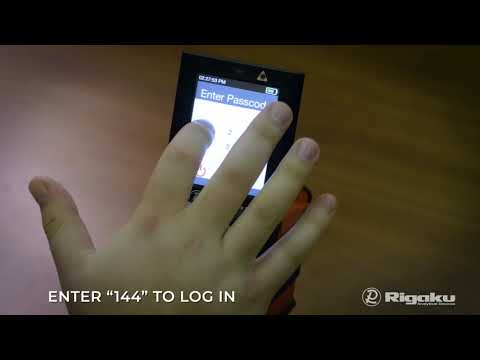 Startup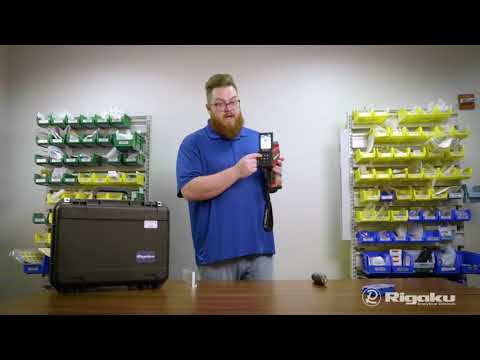 Settings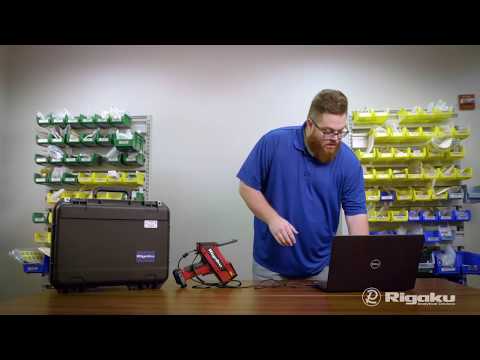 Connectivity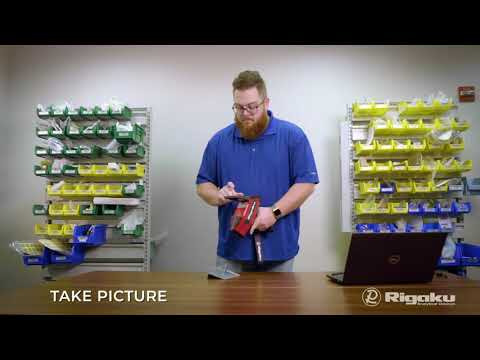 Photos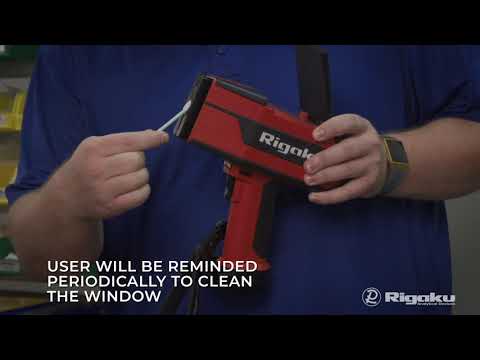 3 Steps to a successful analysis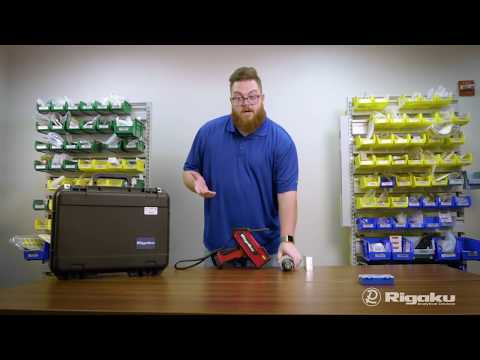 Sample Testing
Handheld LIBS metal alloy analyzer
For fast and accurate metal grade identification
---
Within seconds, the Rigaku KT-100S handheld metal analyzer easily performs identification of the most difficult alloy grades. The KT-100S analyzer utilizes laser induced breakdown spectroscopy (LIBS) enabling durable and accurate alloy identification for use in:
Advanced light element identification
LIBS is more sensitive and better suited for light element detection, such as aluminum (Al), magnesium (Mg), and beryllium (Be). However, reliable LIBS' analysis of materials with these elements has been very limited and typically confined to a laboratory environment – until now. The handheld KT-100S metal analyzer represents recent technological advancements in laser and spectrometer miniaturization that has rapidly expanded the use of this technique into industrial operations. KT-100S offers an advanced method for easily identifying the most popular Al grades – 1100, 6061 and 6063 – as well as Al and silicon (Si) brasses and bronzes or Be in coppers.
More than just an Al Analyzer
Designed and built to be more than an aluminum analyzer, the handheld KT-100S LIBS analyzer delivers accurate identification of popular grades found along the life cycle of metal alloys, such as:
stainless steel
nickel
titanium
copper
cobalt
chromes
and more
The KT-100S analyzer provides an alternative to first generation technology, such as x-ray fluorescence, for the identification of a larger number of alloys, in a truly ruggedized form factor for use in the toughest industrial environments. In addition to the analytical performance of LIBS technology, KT-100S reduces the need for regulatory licensing and registration to which previous generation analyzers were susceptible.
 
Durable versatility
The KT-100S metal analyzer has successfully passed rigorous durability tests proving its capabilities in the harshest environments. To guarantee protection, the KT-100S underwent strict testing to the United States Military Standard 810-G. These tests involved rigorous vibration, shock and drop testing to evaluate its durability and performance when exposed to environmental stress. In addition, its IP-54 rating and safety window protect against dusty and wet environments. As the first handheld analyzer to have passed these tests, it is truly optimized for rugged use especially as as a scrap metal analyzer. Thus, KT-100S reduces downtime and costs associated to instrument repair known to be common for traditional handheld metal analyzers.
LIBS vs. XRF: What Does the Cost of Ownership Look Like?
Sophisticated ergonomics
The design and features of the KT-100S handheld LIBS analyzer put it in a class of its own. The ergonomics consist of a pistol-shape for optimal one-handed operation via use of raised buttons or by use of the 'quick launch' navigation buttons located near the trigger. The tilt screen allows for the ability to easily read results in any light and can also be operated as a touchscreen. The KT-100S is also considerably smaller and lighter than traditional metal analyzers. The unique 'kick stand' as a 'grab and go' position, provides added convenience.
QuickID™ software
Offering a rapid matrix selection, chemical composition and grade identification is simple and easy to read with QuickID software of the KT-100S handheld LIBS. Results are displayed in a simple "match/no match" format that alerts the user of the alloy identification, as well as the elemental composition percentages. Users have the ability to quickly add new alloys to a customized on-board library. The KT-100S is also password-protected with an automatic "sleep mode" for improved safety and battery life. Its on-board camera captures images of the metal pieces being analyzed with the ability to transfer data into a report via USB or WiFi.
Drill Down sample surface preparation
The metal found in these types of industrial environments is usually dirty and oxidized. KT-100S features a patent pending Drill Down auto sample surface preparation capability. Users have the ability to 'drill down' dynamically and the analyzer will automatically burn through the common imperfections found in the metal to obtain a clean reading.
Specifications
Product name
KT-100S
Technique
Laser induced breakdown spectrometry (LIBS)
User interface:

Touchscreen
Large, softkey buttons
"Quick Launch" handle buttons

Connectivity:
USB, WiFi
On-board digital camera:
Included
Accessories:

Docking station
Holster for safe keeping
Two rechargeable Li-ion batteries
Al & SS verification samples

Certifications:

MIL-STD-810-G certified rugged/drop tested
IP-54 rated

Warranty:
12 months